Miami, Sep 10 : Florida residents were asked to stop evacuating and start seeking shelter as violent winds and rains from hurricane Irma has begun pounding the southern tip of the US state, the media reported.


Irma's powerful winds of of 74 mph and outer rain bands lashed the Florida Keys late Saturday night as the massive storm slowly began turning from Cuba's northern coast up into the Florida Strait, CNN quoted the National Hurricane Centre (NHC) as saying.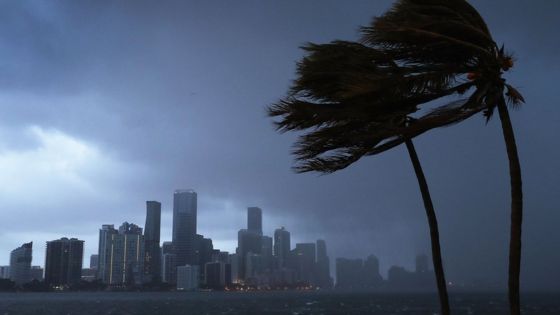 With maximum sustained winds of 120 mph, Irma is expected to strengthen once it moves away from Cuba, with the possibility of hitting the US mainland as a Category 4 hurricane.
Irma's eye is expected to cross the lower Florida Keys on Sunday morning before driving up the state's west coast in the afternoon, according to the NHC.
So far, at least 36 million people were under hurricane warning Saturday night, CNN reported.
As Irma drew closer to the third most populous US state, officials warned the 6.5 million Floridians under mandatory evacuation orders that they were down to their last hours to make a decision.
"If you have been ordered to evacuate, you need to leave now. This is your last chance to make a good decision," Florida Governor Rick Scott said at a news briefing on Saturday evening.
Federal Emergency Management Agency Administrator Brock Long told CNN: "If you didn't evacuate the Keys, you're on your own until we can actually get in there and it's safe.
"The message has been clear: The Keys are going to be impacted. There is no safe area within the Keys. And you put your life in your own hands by not evacuating."
Since Irma made landfall early Wednesday morning in the Caribbean, at 24 people have been killed so far and has left entire islands in ruins.
The major concern for Florida was the storm surge, which is like a sustained high tide that can cause devastating flooding, warning that it could reach as high as 15 feet in some areas.
A storm surge warning is in place for the Florida Keys, Tampa Bay, and an extensive stretch of coastline wrapping most of the way around the state. At 11 p.m. on Saturday night, it was extended as far west as the Ochlockonee River.
"You can't survive these storm surges…You've got to get out. You've got to evacuate. This storm is coming. Once the storm's here, we can't evacuate anybody," Governor Scott told CNN.
After lashing the Caribbean islands and Puerto Rico, Irma hit Cuba's Ciego de Avila province late Friday night as a Category 5 hurricane before it weakened.
Waves as high as 23 feet were recorded, according to Cuban authorities.
Hurricane Irma: 70,000 in shelters, 3.4 mn may face power cut
Florida Governor Rick Scott on Saturday said 6.5 million people were ordered to evacuate ahead of Irma and that 70,000 people have moved into 385 shelters across the state.
"There's still room for more," CNN quoted him as saying. He said that more shelters would be opened on Saturday.
"Protecting life is our top priority. No resource or expense will be spared to protect families," Scott added.
Meanwhile, Florida Power and Light (FPL) estimated that nearly 3.4 million of its customers could be without power at some point during Hurricane Irma.
If that comes to pass, it will be the largest number of outages they have ever had to deal with, FPL spokesman Chris McGrath told CNN.
"We think this could be the most challenging restoration in the history of the US," McGrath said.
The Governor said that 76,000 customers had already lost power.